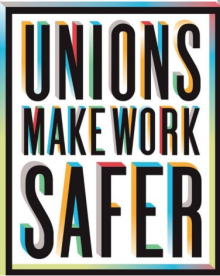 Unions make workplaces safer for all working people. They create safe spaces for their members to raise concerns without fear of retaliation from their boss. This has led to better pay, stronger job security and improved benefits. 
That is especially true for health professionals employed by large chains, such as Hartford HealthCare (HHC). 
Thanks to their union, registered nurses and allied health professionals in Windham Community Memorial Hospital's maternity ward were placed in other jobs when HHC chose to arbitrarily close the unit ward. No one was laid off as a result. 
Click here for more on how union members' jobs were protected.
---
AFT has lifted up healthcare professionals throughout the COVID-19 crisis by securing contractual rights and ensuring members had a voice on pandemic matters.